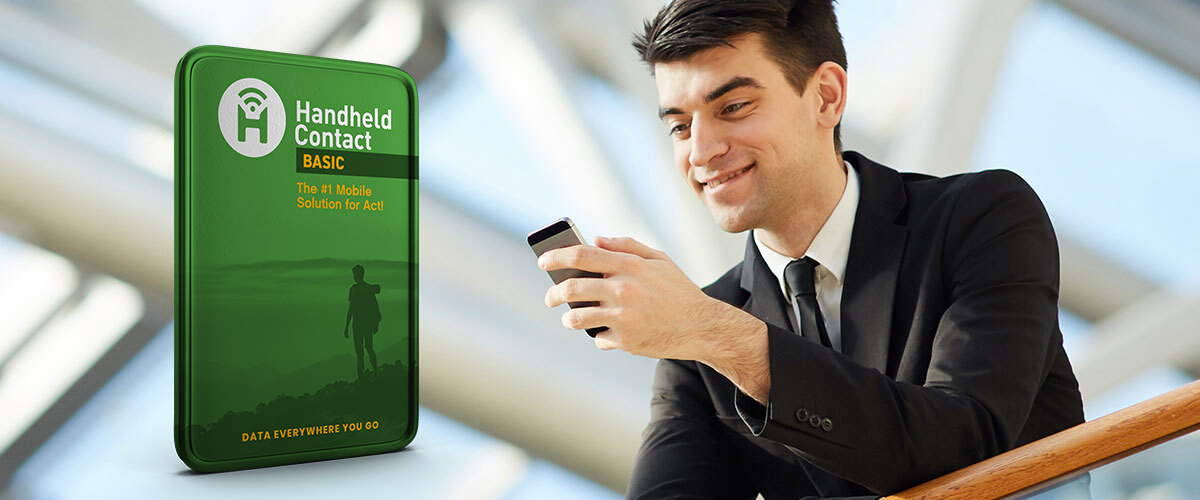 THE #1 MOBILE SOLUTION FOR ACT!
Handheld Contact Basic
Enjoy wireless syncing between Act! & your mobile devices

The Handheld Contact Basic is the same software as our Premium API product, meaning you can sync more data on more devices, more frequently and with less setup than our Classic versions. The difference is Handheld Contact "Basic" has been "feature-gated" to remove some of the newer features we've added in recent years, so you can enjoy wireless syncing of contacts, calendars, task lists, notes & histories at almost 40% off the regular API price. The API & Basic programs are the same, but the license you purchase controls which features you have access to. Why pay for premium features like quoting, mobile mapping, and Opportunities if you don't need them? And for those that do, need the premium features, they can just as easily access them by subscribing to the premium API service.
Like all our Web API products, only Act! users with an active subscription (and Web API permissions) are eligible to use Handheld Contact API products (Premium Basic, or Lite), as API access is a subscription benefit.
Act! Web API technology
Handheld Contact Basic uses the Act! WebAPI technology to securely access your contacts directly from your master database, and download them at lightning speed (download speeds will range from 2000-3000 contacts per minute).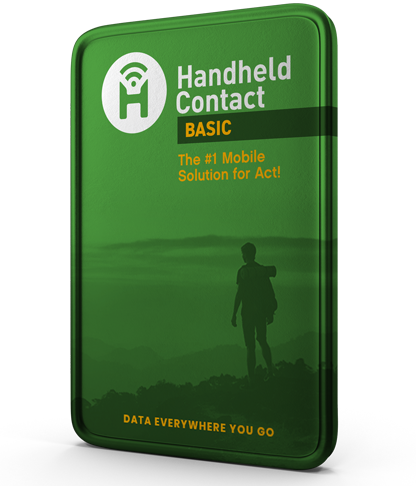 HHC Feature Comparison by Version
Feature Comparison

Handheld Contact Basic

Handheld Contact API

Act! Supported Releases

Act! v18+

Act! v18+

Act! Supported Versions

Act! Pro

Act! Premium (perpetual)

Act! Premium (subscription)

Offline data access

Max number of supported devices per account

unlimited

unlimited

Supported Mobile Platforms

Apple (IOS)

Android

Blackberry OS

Max number of supported contacts

unlimited

unlimited

Manage Contacts

API product has full access to contact details (up to 50 custom fields). Please note, Contact & Activity deletion is supported in the API product, but contacts/Activities deleted in Act! do not get updated in device due to current API limitation.

Manage Calendar

Manage Opportunities

Lookups/Searches

Telephony

Email

Contact sharing

SMS

Alerts Feature

Opportunity Alerts not included with Basic

Saved Searches

Mobile Mapping

Quoting & Invoicing

History & Notes

Import/Export to Mobile Devices native Address book

Only exporting contacts to native address book is supported in Basic. Importing Contacts from native address book not supported in basic

Import/Export to Mobile Devices native Calendar

Optimized for Tablet use

Favorites

Annual Cost

$48/per year/user

$84/per year/user
= Included
= Not Included
= Partially Included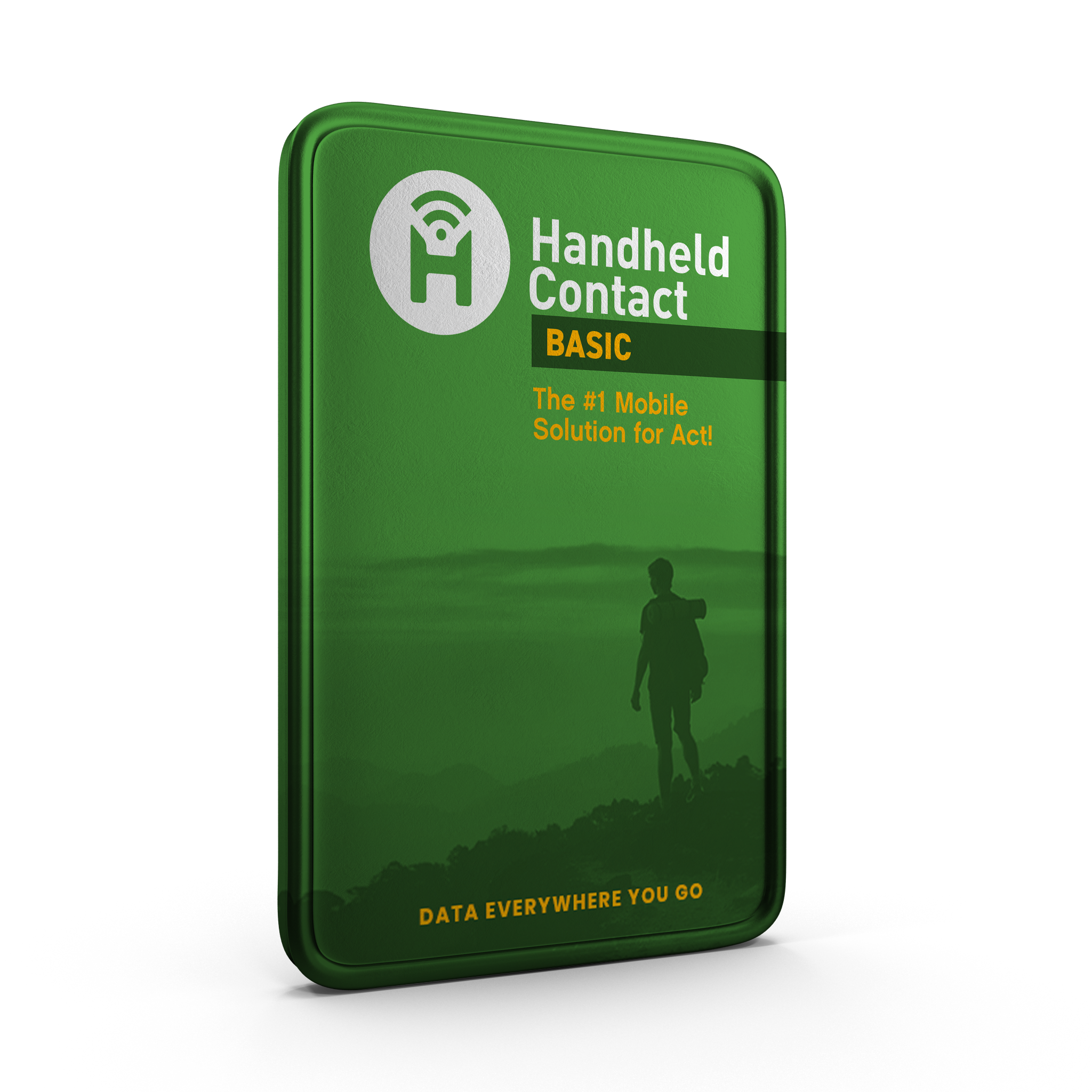 All Handheld Contact API users will require a current Act! subscription to use the Act! WebAPI service, and users must be assigned "WebAPI" permission in the Define Users section of their database. Please consult your Act! Administrator for more details.
SPECIFICATIONS
| | |
| --- | --- |
| | Not Available |
| | English, French, German |
| | Product |
| | N/A |
| | Act! for Windows, Act! for Web |
| | Act! v18, Act! v19, Act! v20, Act! v21, Act v22 |
| | Subscription/User/Device |