New quoting features, proximity search, calendar importing, and HHC Restore are coming to a mobile device near you!

Some exciting changes are being introduced with Handheld Contact this week, making the #1 Act! mobile experience more complete than ever before.
Quoting/Invoicing: Ever finish a meeting with a prospect that ends with you saying "I'll send you a quote when I get back to the office". Well, Handheld Contact just made it possible to quote or invoice them instantly, and it's as easy as creating an opportunity, clicking one button, and then send.
This new feature supports auto-numbering, sales taxes, shipping fees, disclaimers, logos, customizable colors, and even default email texts to make emailing quotes even easier. And we even copy the sender on every quote or invoice for easier accountability.
And if you're in mobile service, choose the "Invoice" option to create and send an invoice when you're onsite with the customer waiting to be paid. At the end of the day, you have all your service invoices in your inbox ready to reconcile with your accounting system. What could be easier?

Proximity Search: Want to find all your customers within a certain radius of your current location? HHC now supports searching those nearby.

Calendar Import: Ever create an appointment with Google or Siri on your mobile device, or accept an email invitation, and then want to move that activity into Act!? Well now it's easy with HHC's new Calendar Import feature. Simply select the day or week, and import in one or more activities from your devices native calendar. If their is recognizable contact associated with the activity, HHC will even attach it to that activity in Handheld Contact. Even recurring Activities are brought into Handheld Contact as such.

HHC Restore is here: If you've suffered a major hard drive failure or database corruption, and you don't have a recent back up, you can now restore your Act! database from the data on Handheld Contact!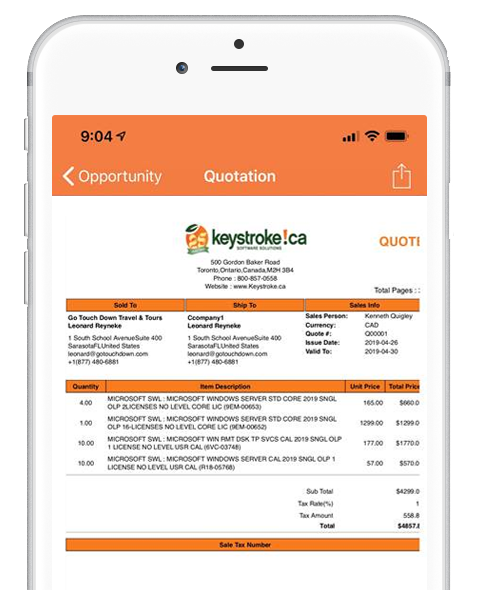 New feature Deep Dive scheduled for 2PM EDT on May 16th
hosted by Victor Krahn, VP & Founder of Handheld Contact