In December last year we announced that Handheld Contact - API would be released in January, and users could look forward to the following features:
Faster wireless syncing of contacts, calendars, task lists, opportunities, notes & histories, with instant updates with your device
Fast & easy setup on your devices with no computer software to install or configure
No Windows Console needed, syncs directly with master database using the Act! WebAPI
No contact limits, with more History and Notes delivered on-demand to give you much more data when you need it
Sync with multiple devices per account, with a layout that is optimized for both phone and tablet form factors
New Dashboard and modern new look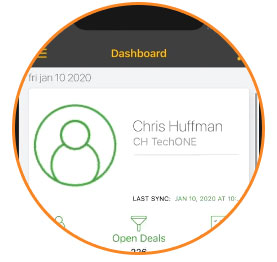 We were quite anxious to release the product, but we learned some hard lessons from 2017 about rushing a product to market, so we continued to test and improve through the first quarter of 2020. We were grateful that this extra time also allowed Swiftpage to implement some improvements to their WebAPI which this new product heavily relies upon.
The end result was a product we're proud to add to the Handheld Contact family and one that allows us to serve the fastest-growing segment of the Act! community, namely those hosted with Swiftpage or other Hosting providers. Previously, Handheld Contact required users to have one offline database that they could sync with our HHC Windows Console, which would in turn exchange data with the user's device through our middleware server. However, with the advent of the Act! WebAPI, we saw an opportunity to eliminate the console and middleware from the equation and allow users to sync directly with the master database for faster, more frequent updates of more mobile devices. With the offline database & the HHC Console removed from the equation, Handheld Contact - API users could now enjoy the following new benefits:
Users can now be setup in minutes with all their data downloaded and ready-to-go. Click HERE for more setup details
Changes on the device, especially to the calendar, are updated instantly on the master database
The dreaded "Resend-all-data" process, which previously took up to 24-hours to complete, can now process 25,000 contacts in as little as 5-minutes
The first release of Handheld Contact API is for IOS users only, and we expect the Android version to be released near the end of Q2. All Handheld Contact - API users will require a current Act! subscription to use the WebAPI, and be assigned "WebAPI" permission in the Define Users section of their database.
See our quick video walk-through of the new setup process HERE.

As you can tell from the above video, minimal setup is required as users simply enter their database credentials & location, specify the group they wish to sync to, as well as the fields they want to be included, and the syncing begins immediately. Some "Classic" features like quoting and mobile mapping will be added over time with subsequent updates, but calendar importing from your device we expect to implement in April as this will allow users to more easily manage invitations with Handheld Contact - API. Needless to say, with more of our users away from the office these days, we'll be looking to add features that reduce reliance on using the Act! software itself.
CLICK HERE TO START YOUR 14-DAY TRIAL
Try before you buy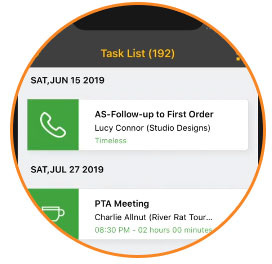 Please note that the official commercial launch of Handheld Contact - API is on March 30th, but it's available today to test drive
HERE
. We're so confident our users will love this product we're not accepting any subscription purchase until next Monday, with the hope once they try it for free, they'll be hooked.
Help Resources
We realise some of our existing users may be confused with the many changes to the setup, so we've published the following
Knowledgebase articles
:
Make no mistake, we will continue to offer and improve both the Handheld Classic and API product lines, as we will never abandon our Act! Pro and off-plan Act! Premium subscribers who rely on us for their mobility needs. In fact, to make that point more convincing, today we're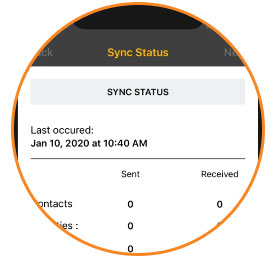 also releasing updates to our Windows Console, as well as our Classic mobile clients for both Android and IOS. As is our custom, the mobile clients will be soft-launched for the first week, with the updates expected to be required next week. To know which Handheld Contact plan is right for you, please review our
Feature Comparison Chart
to better understand the differences between our three offerings.