The world is opening for business again, and people from all trades & professions are becoming more mobile. With this in mind, Handheld Contact is pleased to announce that we've added features to all our mobile clients that will give you more data at your fingertips than ever before.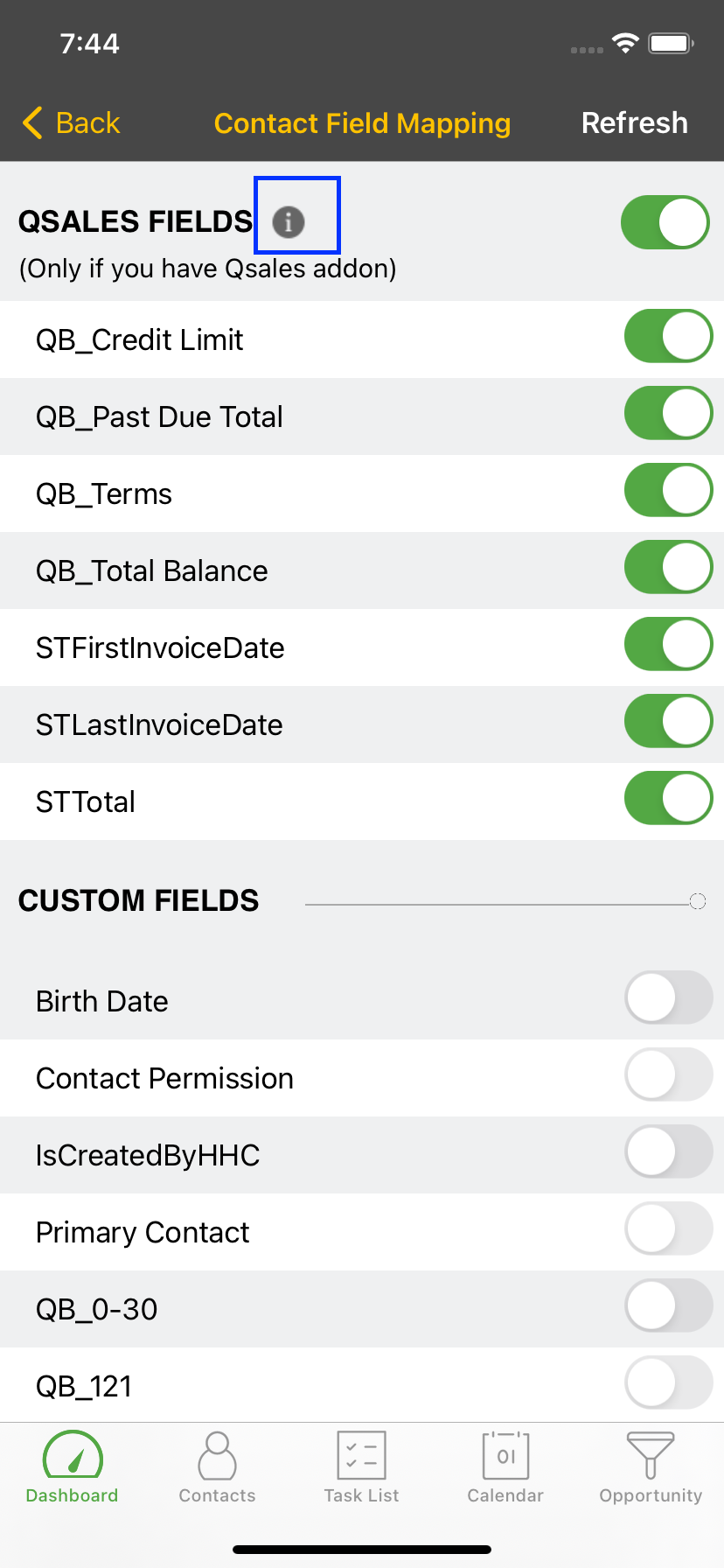 Handheld Contact now includes one-button accounting integration for both API and Classic products to support the syncing of essential accounting fields (see right-side illustration - click to enlarge). These seven fields come standard with all Qsales for Act! installations, and include the fields you see listed below. For those not familiar with Qsales, it's a time tested QuickBooks integration for Act! that syncs more accounting data into customer's database than any other add-on of it's kind, and a product Keystroke recently acquired.
Both Handheld Contact API products have been updated, and are available for download from their respective online stores. The Windows Console for HHC Classic has also been updated and is available down download HERE. For the API products, these fields have been added to the current 75 custom fields available, while Classic has been configured to use seven of the remaining available fields for mapping.
The Qsales for Act! fields we selected include the following:
Total Balance
Past Due Balance
Lifetime Sales Amount
Payment Terms
Credit Limit
Last Invoice
First Invoice.
Qsales has many accounting fields in the Contact table to choose from, but these seven have been blocked together for easy mapping based on their general day-to-day importance. Arm your users with the accounting data they need to better manage customers in the field. Integrate your Qsales accounting data in Act! with one click.
Available in both IOS and Android.